The Gymnast
Benjamin GARAVEL:
an admirable gymnast career
Men's Artistic Gymnastics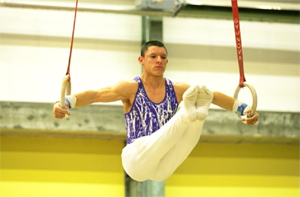 I started my career of gymnast when I was 3 years old at the baby gym in the club of Alerte Chambérienne at Chambéry. When I was 6 years old, I moved to the club of Union Gymnique Aix-Les-Bains where I've improved a lot. I started a sport-study program when I was 9 years old and I was training 20h per week from Monday to Saturday.
I became the French National Champion in individual category when I was 11 years old.
I continued artistic gymnastics for few years and won several nationals medals, by team or individual, before to fully stop in 2007.
The reason I stopped was the apparition of a new gymnastics sport: Aerobic Gymnastics.
Aerobic Gymnastics:
Mixed of gymnastics, acrobatics and show, Aerobic Gymnastics is a recent sport from the 90's. Recognised from the Federation International of Gymnastics, it has its own World Championships, European Championships, World Games and European Games, but unfortunately, it isn't a part of the Olympic Games.
I started aerobic in 1999, simultaneously with artistic, in the same club at Aix-les-Bains. From my first training, I fell in love with this sport and I remember saying: "I love aerobic, it's like dancing with music by doing gymnastics, it's more fun!"
From my first year of practice (1999-2000), I became the National Champion with my group. My career started to take another dimension and my dream was clear: become an international champion in this sport.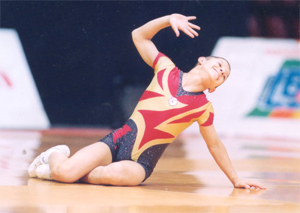 I've been a member of the National French Team when from the age of 13 years old and I participated to my first international competition in 2004 in Sofia, Bulgaria, where I won the silver medal of the world championships in age group one (12-14 years).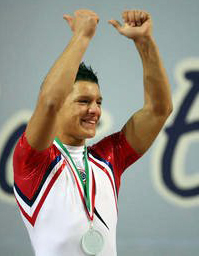 In the next category, Junior (15-17years), I've been selected once again in the national team and I did again good performances by winning a bronze medal in individual at the European championship 2005, in Portugal, and a silver medal at the European Championship 2007 in Hungary, still in individual.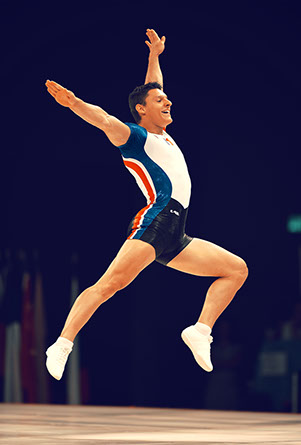 I started to have a known name in the world of aerobic gymnastics and people were waiting for me in the highest category: Senior for 18 and more.
Selected in the national team in the Senior Category, I wasn't afraid to take part in the competition with the strongest athletes in the world. From my second year in this category, I won two silver medals at the European championships with my partners in Trio and Group, and then I won the Bronze medal at the World Games 2009 in trio, the equivalent of the Olympic Games for this sport.
My main objective to become an international champion has been achieved in 2013, when I won two gold medals at the World Games 2013 in Cali, Colombia, in individual and mixed pair, before to become the European Champion in group some months later, and a World Champion in 2014 with the team in Cancun, Mexico.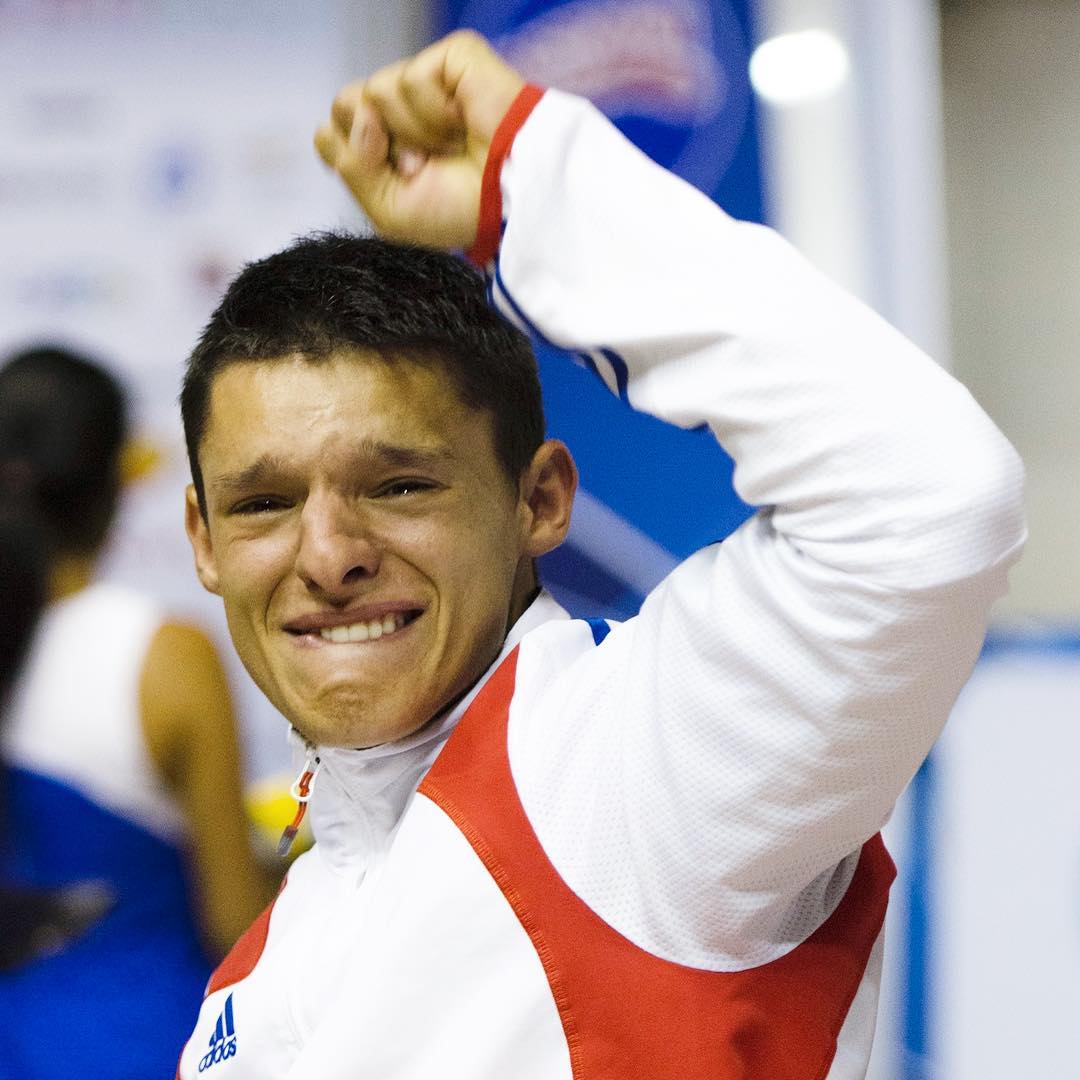 To these medals, we have to add all the world cup competitions and international open tournament where I took part. All this makes a total of 144 medals won!
I became then the most medallist male gymnast of the French Aerobic Gymnastics (download my detailed prize list here):
Quadruple World Games Medallist

9 times World Medallist and 8 times European Medallist

36 times World Cup Medallist and 3 Gold in All-around World Cup

43 times International tournament Medallist
41 times National French Medallist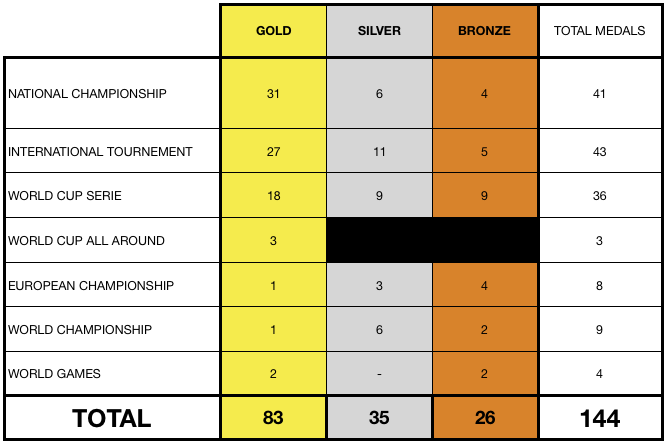 The End of my career:
Finally, I officially finished my career of gymnast at the end of the European championships 2015. My last look on the competition stage has been the eyes of my partner. It's for me one of the strongest moment of my entire career and I am extremely proud to have represented France for 12 years !